netDocShare Hybrid Search
netDocShare Hybrid Search provides users the ability to Search multiple NetDocuments and SharePoint content sources from one single integrated search interface in SharePoint.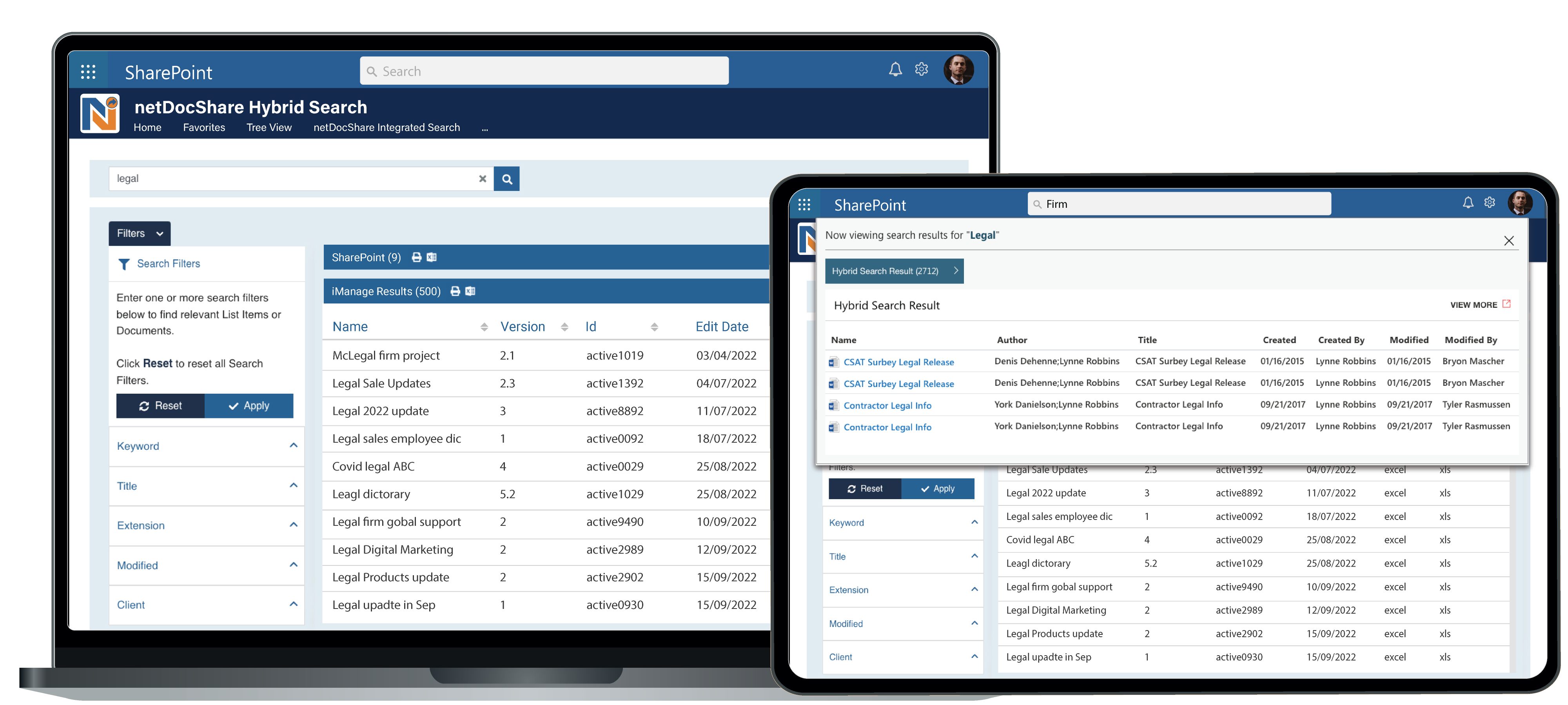 netDocShare Hybrid Search Results View
Separate view
Hybrid view
Detailed view
Summary view
Separate View
Users can view the search results in two different tabs
Hybrid View
Users can view the search results in one combined section
Once the Hybrid view is enabled, users can choose between the detailed view or the summary view.

In the Detailed view, users can view the detailed description of the results that show up.
In the Summary view, users can view only the summarized view of the search results.
In addition, netDocShare Hybrid Search supports two more modes of view such as Tab View and Accordion View.
In the Tab view, the search results show up in a tab format.
In the Accordion view, the search results show up in a vertically stacked list.
Hybrid Search Features
Users can search in multiple workspaces.
Users can directly preview, download, or open a document directly from the search results.
Users can directly apply filters to their research from the left side of their screen.
Users can directly print or export the search results directly on their local machine with the use of the icons located above the search results.
Users can collapse different views which allows searching specifically for what they are looking for at ease.
All the tabs and the search results are labeled so users can easily distinguish the sources of results.
Our entries on the main search bar will be searched through all the workspaces that have been selected to find exactly what users are looking for.
Download netDocShare Hybrid Search Brochure
Download netDocShare Hybrid Search Brochure