Installation
Create a New Tab by clicking on the + icon in Microsoft teams app, click on the netDocShare teams app which in turn will open a pop up  with netDocShare Config Settings as seen below.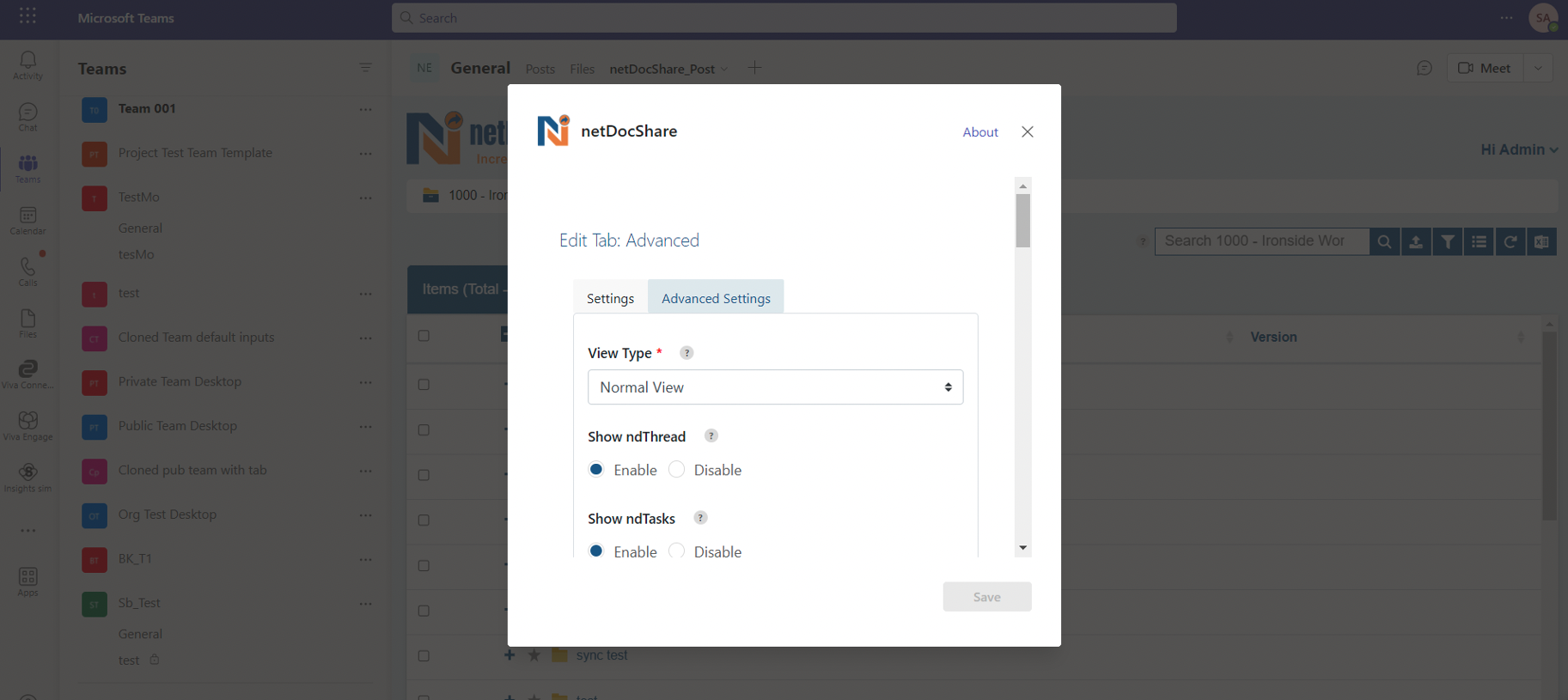 In Config Settings > Please check the below image to see where you can toggle Enable Post Option.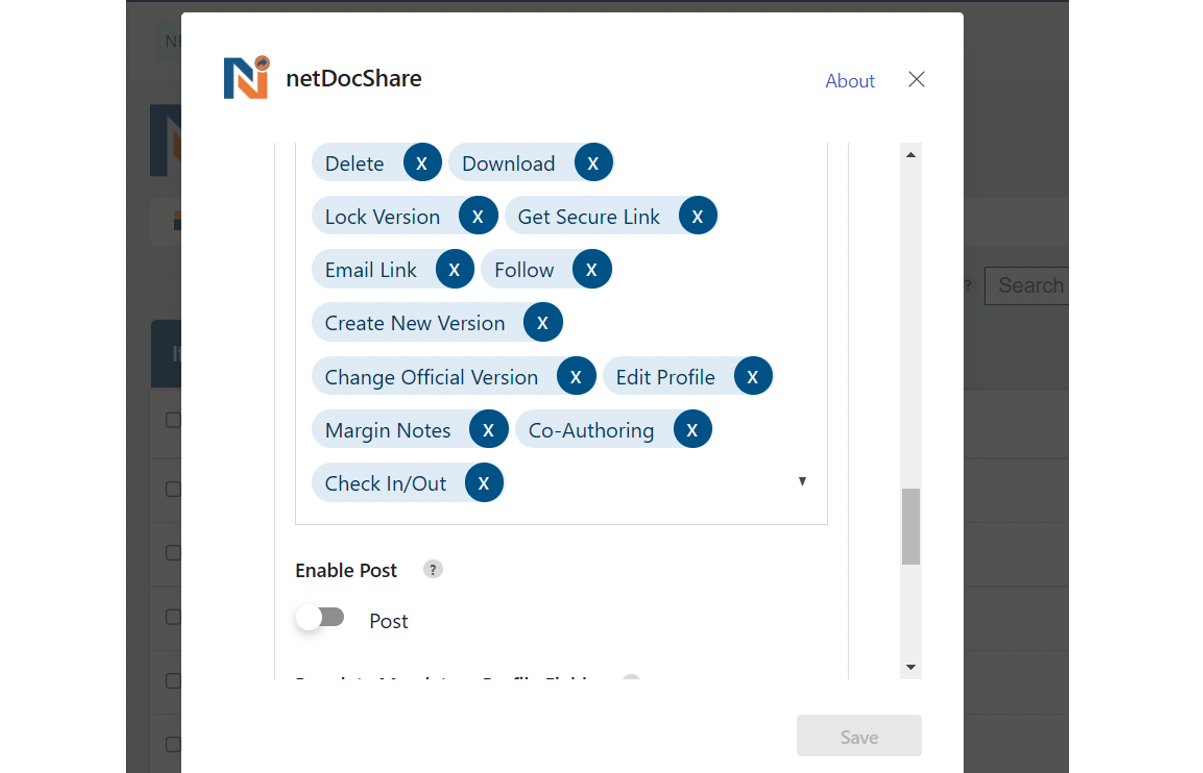 Once you have Enabled Post > Post with comments will be displayed in Context Menu > Post will be added, please check the below images.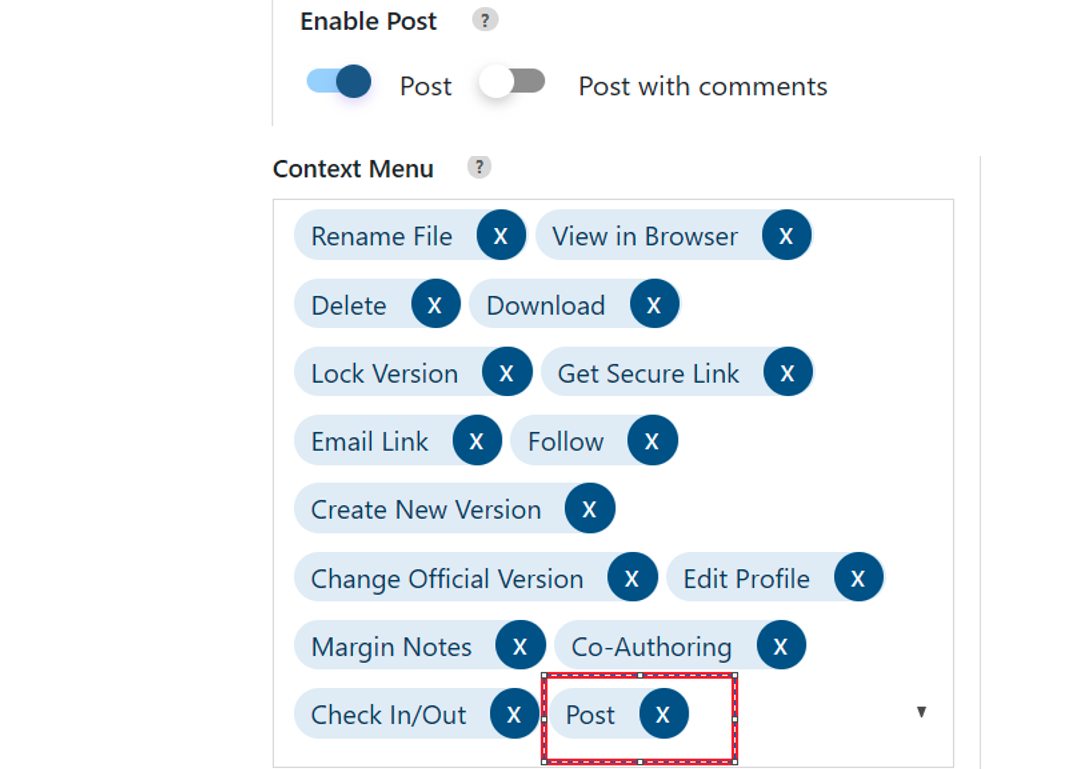 Once you have enabled post feature in the config settings, please configure the rest of your tab, below you can see a netDocShare tab for normal view.
How to use Post by Context Menu?
After enabling the Post feature in the config builder you can access the post feature in the files context menu by clicking on the three dots next to the file name as seen in the picture below.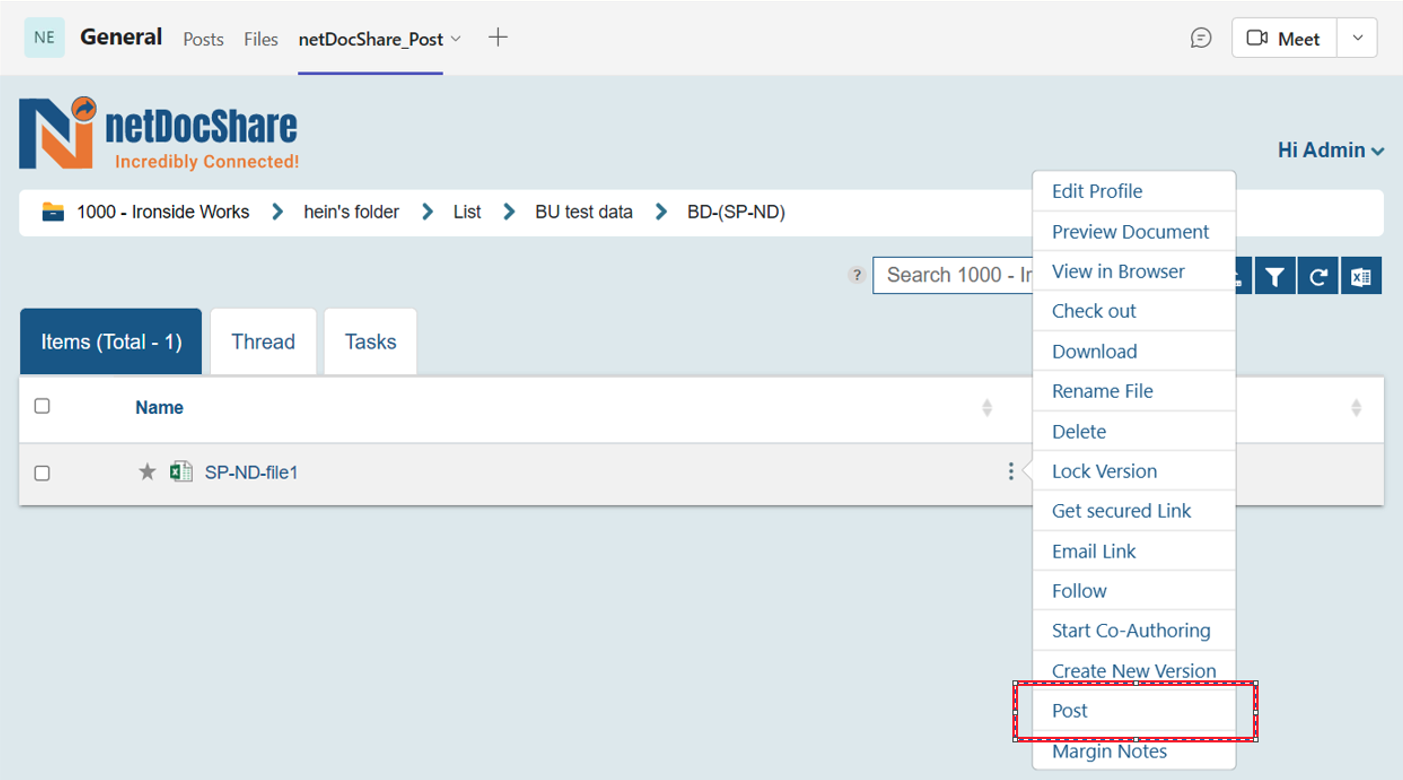 Once you have selected post from the context menu you will be prompted to a new pop up as seen below to post the file or document with a comment.
Once you click Post you can see your post on the posts tab in the Teams app with the selected file as seen below.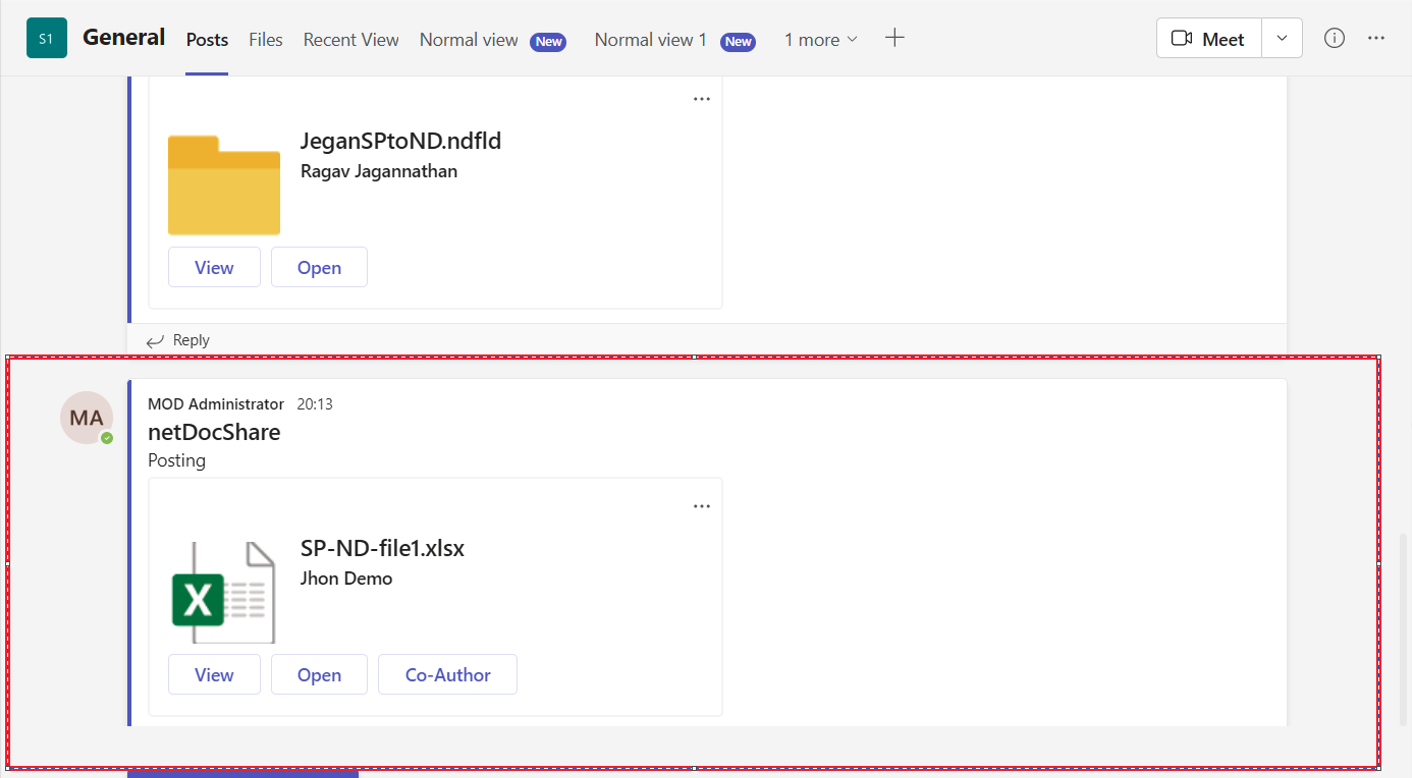 Icon for Bulk Post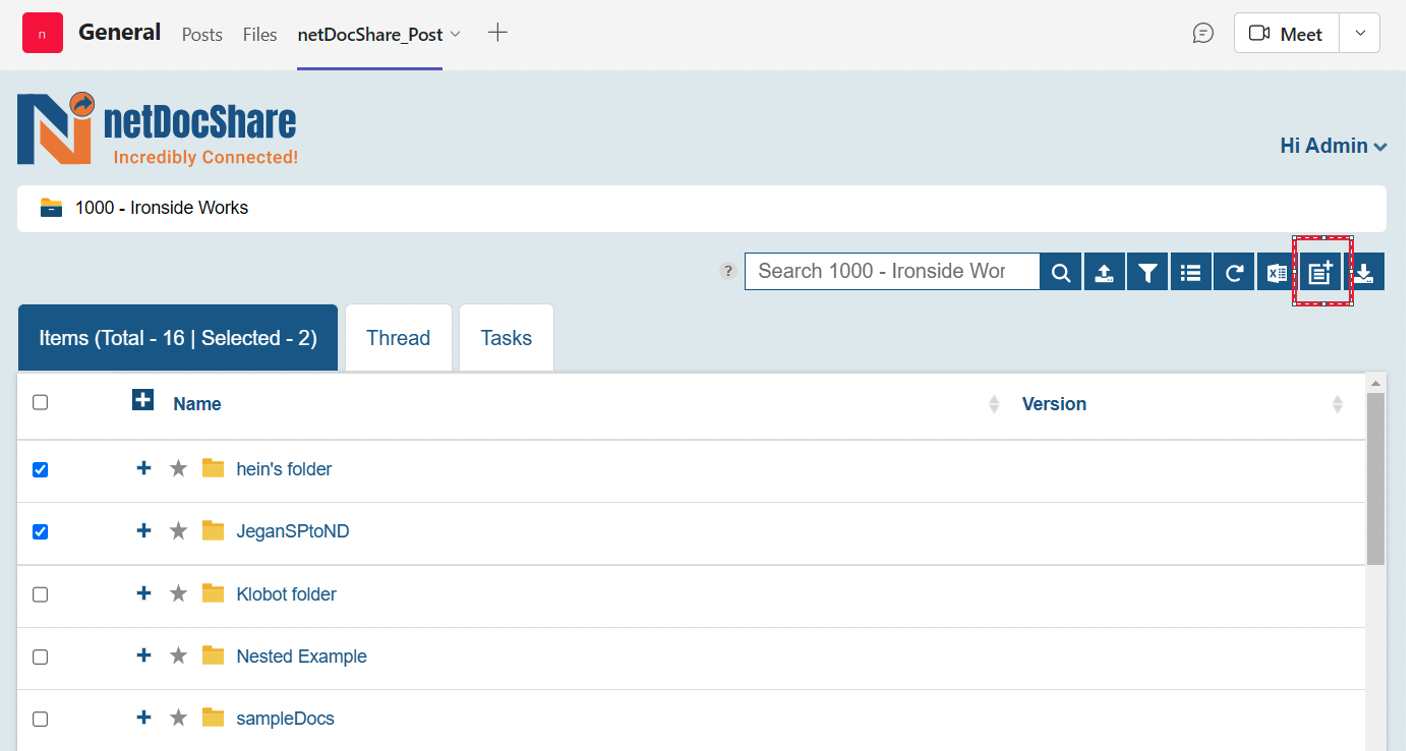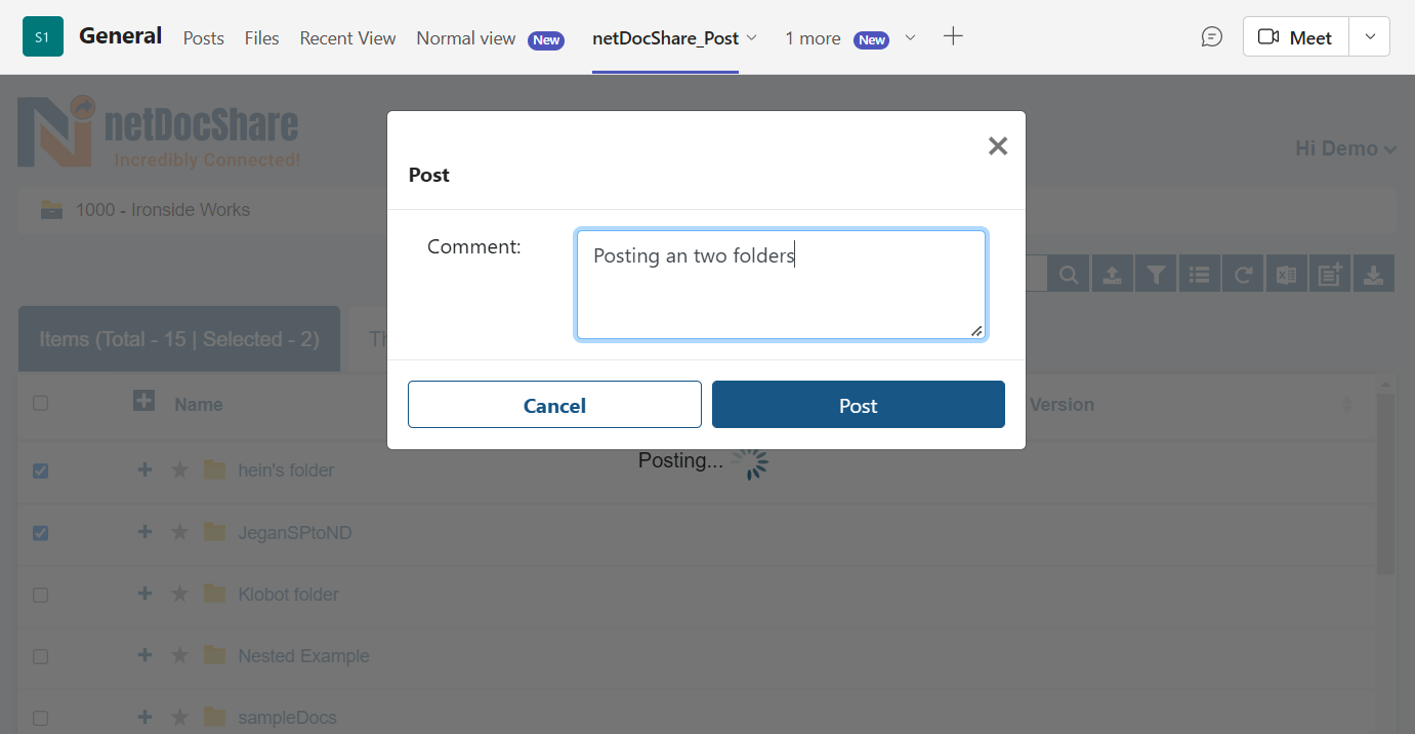 Once posted, Please check on the Post tab for the posted document