How to securely share matter documents with your clients using the power of  NetDocuments CollabSpace and netDocShare on your Firm's Extranet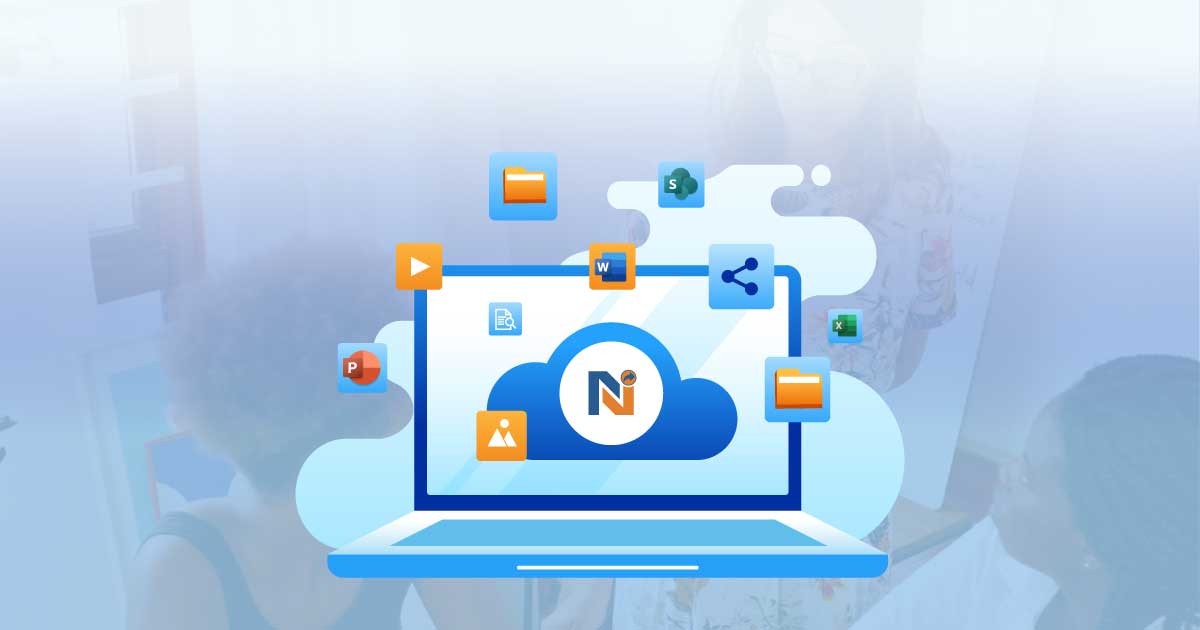 Does your organization securely share files?
In today's digitized and connected workplace, sharing documents is an easy task, but securely sharing a file is a different matter. The dynamic, fast-paced business environments can put large workloads and pressure employees to meet their deadlines and unrealistic expectations. This excessive pressure may lead to skipping necessary security checks meant to protect their organizations against data breaches. For most industries, especially in the legal sector, sharing documents with team members and clients plays a significant role in business continuity.
"Ineffective file sharing efforts can put legal firms at risk making them vulnerable to data theft."
Possible questions an organization should get answers for
Client expectations from attorneys as well as law firms have reformed and are one of the major reasons driving the demand for effective communication and collaboration tools. Sensitive personally identifiable information (PII), including client name, gender, age, address, bank details, and others, can be stolen by hackers, which can lead to identity theft, negative brand image, and substantial financial losses.
What is Secure File Sharing? Why are secure file sharing tools important?
Traditional document sharing and storage solutions do not offer the security level needed while sharing sensitive information with clients. Several legal firms still rely on emails and other conventional methods for matter collaboration and document management, which present security challenges. Conversely, many law firms are actively seeking opportunities to implement secure file sharing tools to thrive in the present competitive market.
Document management tool including NetDocuments and Microsoft Teams, a business communication platform continues to gain momentum. These tools offer advanced capabilities that enhance organizational communications and workflow. However, seamless integration of these two solutions may strengthen the firm's intranet as well as extranet capabilities.
A law firm uses several content systems while managing their daily activities, but implementation and governance across all the systems may become problematic. netDocShare is one such robust solution that an organization is looking for to boost collaboration, increase organizational efficiency, and compliance. netDocShare enables the integration of NetDocuments with Teams with a user-friendly interface.
netDocShare – View and edit NetDocuments content securely in relevant web apps
netDocShare is an innovative solution that helps legal firms optimize the delivery of legal services and allows secure file sharing with clients. The solution assists law firms in managing their remote work environment and a complete remote in-house legal department.
netDocShare addresses the challenges associated with unauthorized access and modernizes the workplace, which results in enhanced attorneys as well as client experience. It enables the law firm to meet their client needs and succeed by keeping their information safe and confidential.
For any additional information regarding netDocShare subscription, Click Here.
netDocShare Teams app – a powerful communication tool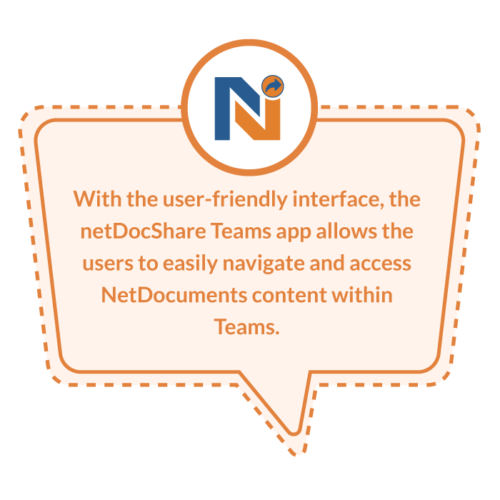 netDocShare Teams app facilitates the process of document sharing and can be rapidly installed within minutes. It empowers its users to view, edit, and share NetDocuments content stored in CollabSpaces with internal as well as external users. netDocShare Teams app is one of the best ways to securely share matter documents and other confidential information with clients over the firm's extranet. It is an approach towards a flexible working environment and automatic provisioning.
Schedule a demo to learn more about netDocShare.
NetDocuments CollabSpaces and netDocShare – taking external sharing to the next level
NetDocuments CollabSpaces and netDocShare together goes beyond the outdated sharing solutions and provide an enhanced file-sharing system with advanced security features. This approach supports the modern mobile workforce requirements to stay organized and bridge the gap between clients and them. It gives law firms and clients the confidence that their matter documents are safe and cannot be accessed by unapproved users.
Power of NetDocuments CollabSpaces and netDocShare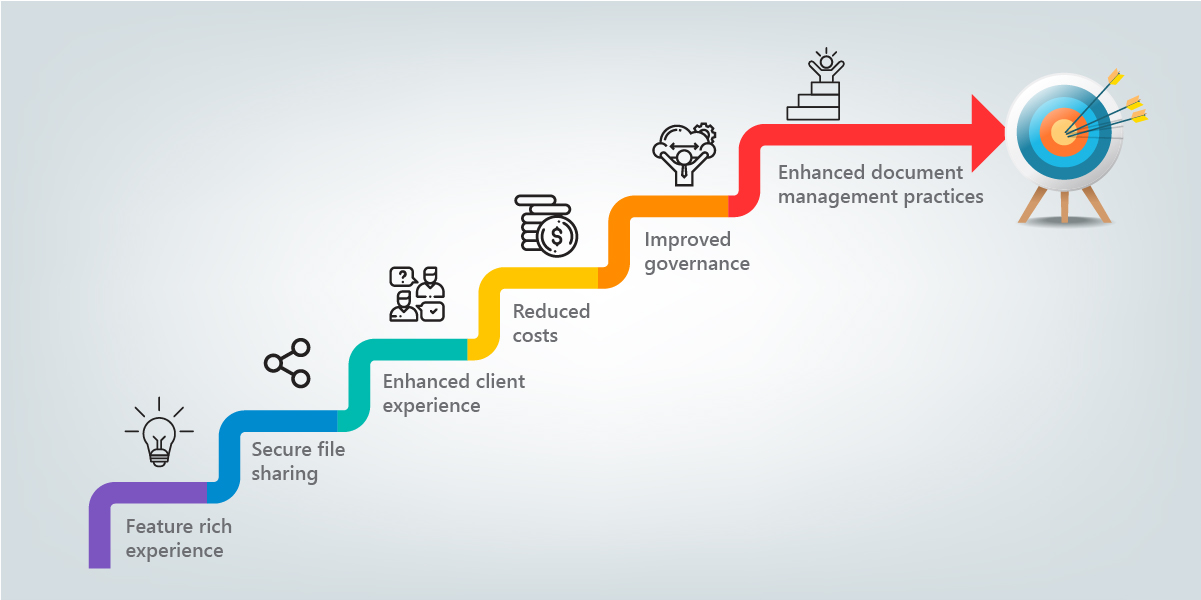 One of the key advantages of NetDocuments CollabSpaces and netDocShare is the control and transparency that it offers on external document sharing. It ensures compliance with data privacy and cybersecurity regulations to prevent the risks associated with a cyberattack.
Leveraging the power of NetDocuments CollabSpaces and netDocShare legal firms create an ethical wall that eliminates the error-prone process. It ensures a more compliant and governed experience for attorneys as well as clients.
Get in touch