Boost your remote worker productivity within Microsoft Teams with netDocShare co-authoring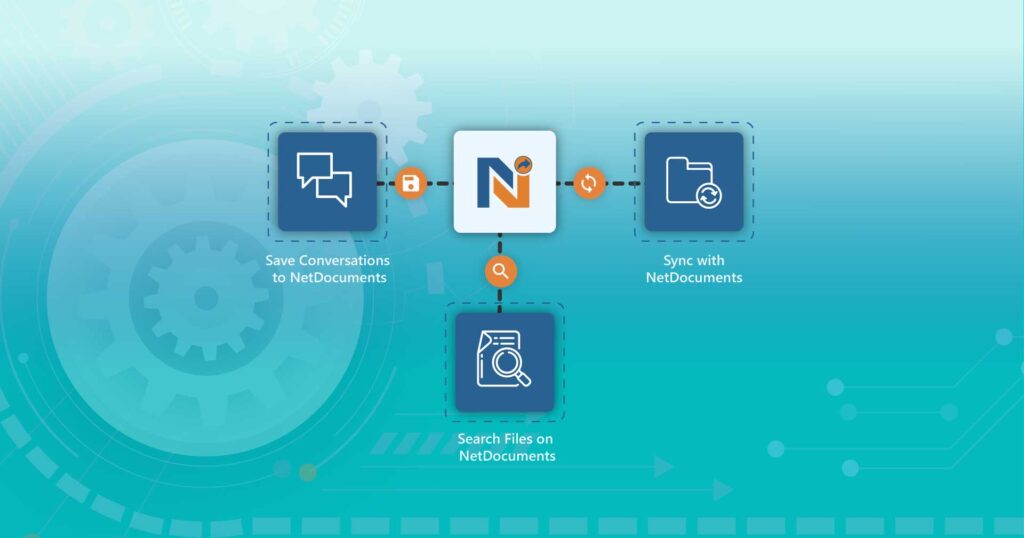 Remote working- a flexible way to operate
In response to the novel coronavirus, worldwide organizations across verticals are trying to find solutions to keep their business running. To reduce the impact of COVID-19, organizations have considered remote working as one of the best ways to run their business virtually.  
Several organizations are increasingly leveraging flexible work options to meet the modern workforce's demand and entice the top talent.  
Around 74% of the professionals consider flexible working as the "new normal."1 
Although the remote work is increasingly considered as an option to keep business running, several organizations do not know how to get started. Few of them lack technical expertise, knowledge about working strategies as well as tools, and right governance, while others are still not ready for this significant change.   
Here comes MS Teams and NetDocuments into the picture!
Microsoft Teams is a communication and collaboration platform that can be easily implemented to get a secure and virtual environment. When it comes to remote communications, Microsoft Teams is one of the most leveraged tools for organizing conversations and managing remote workers
Organizations facing challenges in terms of enhancing their team performance while working remotely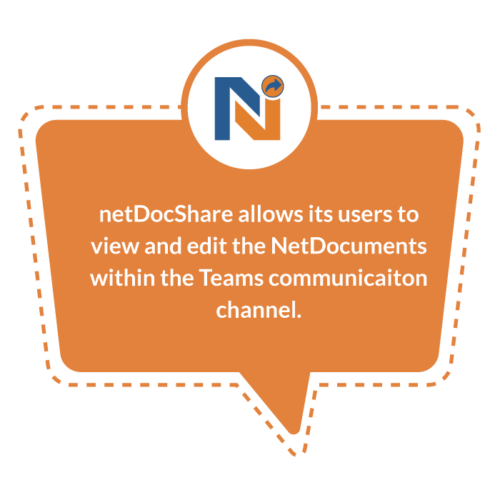 Even though the COVID-19 has accelerated the shift towards real–time messaging tools, including Teams, it has also presented organizations with challenges associated with managing documents across channels. As the essential business documents are stored around multiple systems, Teams integration with key document management solutions, including NetDocuments, becomes more important for secure collaboration.  
NetDocuments, a software as a service company, provides document and email management services to industries including law firms, Real estate, financial services, and professional services. 
netDocShare - Linking Microsoft teams with NetDocuments to streamline workflow
Enterprises continue to face other document management challenges, including co-authoring, versioning, and editing, of Office documents stored in NetDocuments. Co-authoring a file allows one or more people to view, share, and edit Office documents in real–time. Co-authoring a NetDocuments file within Teams requires manual copy–pasting of those files, which increases the chances of errors and risks associated with data breaches. Industries, including a legal and Real estate for provisioning co-authored files, need to deal with many stakeholders, which hampers the remote workers' productivity as well as billable hours.   
Integrating MS Teams with NetDocuments resolves remote workers' challenges related to accessing documents securely and from any device. It facilitates users with editing, searching, versioning, filling, and co-authoring NetDocuments without leaving Teams. Organizations to meet their business requirements and build a modern workplace demands for a platform that can connect both the portals. netDocShare is one such robust solution that provides smooth integration of Teams and NetDocuments to enhance the user experience. Several organizations have started leveraging netDocShare to overcome the challenges mentioned above and move towards flexible remote working.  
netDocShare Teams app- offering a feature-rich experience to enterprises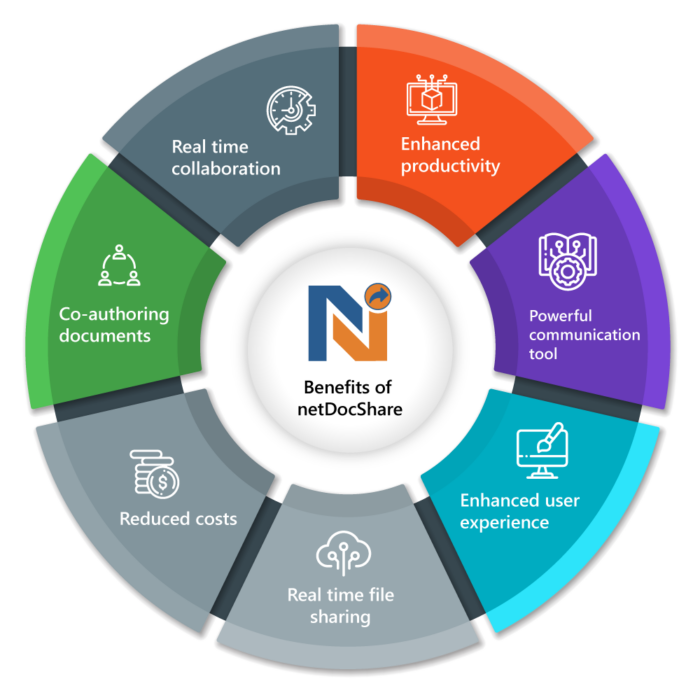 netDocShare, with its simple configuration features, facilitates the integration of NetDocuments with Teams. This integration creates a platform that empowers its users to view and edit secure NetDocuments content within the Teams conversation thread.  
"netDocShare Teams app allows its users to co-author Microsoft Office documents stored in NetDocuments within Teams itself" 
This further help enterprises to enhance their document management practices and conversation threads. The integration supports organizations with a centralized content strategy and enables end–users to edit and create content irrespective of device or location.  
netDocShare Teams app offers feature–rich experiences to organizations by permitting users to work on the same files together mutually. The app facilitates co-authoring in a project group and provision enterprises to give structure to the complex projects. 
Key Features of netDocShare Teams app
To get a detailed overview of netDocShare Teams app features, click here. 
Installing the netDocShare Teams app eliminates the rigorous copy–pasting jobs, which is one of the time consuming and hectic tasks for an employee who wants to view NetDocuments content in Teams. This app ultimately saves the productive employee hours. It further enables organizations to build a modern digital workplace and boost their remote workers' productivity. 
Leveraging the netDocShare Teams app, users can quickly look for relevant NetDocuments information within Teams using standard view, tree view, or compact view. The app support organizations to collaborate with real–time document sharing and editing. Connect with us to know more about the netDocShare Teams app.  
Get in touch